UDO SCANDINAVIA 2020
THE FORUM HORSENS, DK
April 25th 2020 - April 26th 2020
Event Details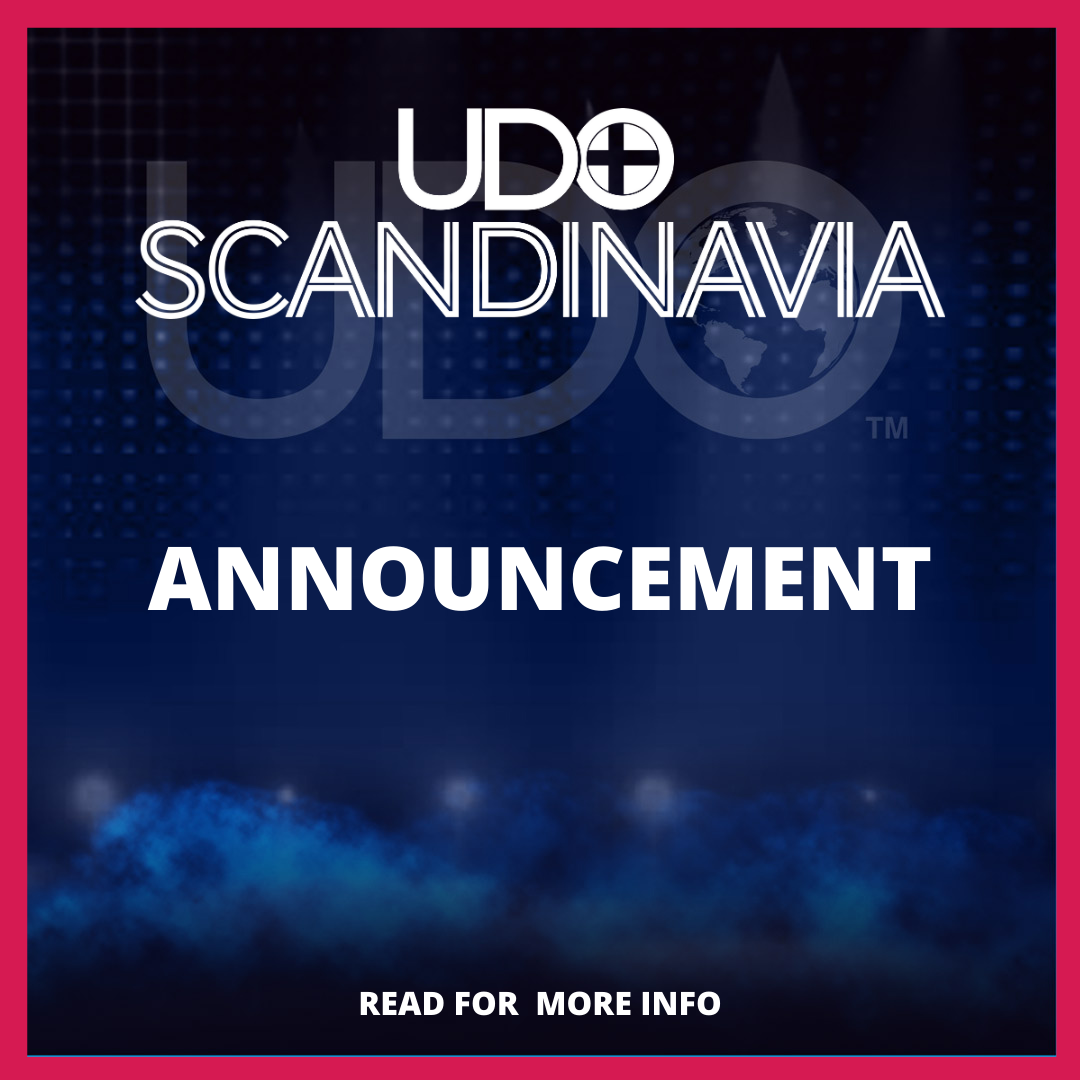 It is with deep regret that we are announcing the postponement of UDO Scandinavia due to the COVID-19 virus.
We are hoping to secure a new date in the near future and will be sure to let you all know when we have.
All tickets will be honoured, these will be processed through a refund policy or can be transferred to future events.
We know this may distrupt travel plans that have already been made, however please get in touch with your travel providers to arrange a plan.
As an event that houses all ages of people from all across Scandinavia, we feel it would be irresponsible to hold the event. Alongside advise from the Danish government and surrounding countries, safety is our top priority.
For more information on how to protect yourself, please visit the World Health Organisation website : https://www.who.int/health-topics/coronavirus
And visit your local government websites for location specific information
If you have any following question please get in touch via email : scandinavia@theudogroup.com or telephone : 02920 799 199
WELCOME TO THE FIRST UDO SCANDINAVIA CHAMPIONSHIPS 2020

DO YOU WANT TO BE CROWNED THE FIRST SCANDINAVIAN STREET DANCE CHAMPIONS?
UDO IS PROUD TO ANNOUNCE A BRAND NEW EVENT HELD IN

DENMARK, 25-26 APRIL 2020

.
DO YOU WANT THE CHANCE TO COMPETE AGAINST SOME OF THE BEST CREWS IN THE SCANDINAVIAN REGION AND THE CHANCE TO QUALIFY FOR THE

UDO EUROPEAN CHAMPIONSHIPS

AND OUR AMAZING

UDO WORLD CHAMPIONSHIPS!

YOU COULD ALSO WIN SOME AMAZING PRIZES...
WE WILL BE OFFERING THE FOLLOWING CATEGORIES FOR ALL TO GET INVOLVED:
Teams
Beginner and Novice : Maximum dance time 2:00 minutes
Intermediate and Advanced : Maximum dance time 2:30 minutes
(We have the right to combine categories until the day of the event)
SuperCrews
• 18-40 dancers are permitted in a SuperCrew. Additions, substitutions, and deletions of up to one third of the SuperCrew may be made, as long as the number of dancers in the SuperCrew does not go below 18 or above 40.
• SuperCrew routines can be up to a maximum of 3 minutes long.
• There is no maximum of song choices; SuperCrews may dance to as many or as few songs as they like in one routine.
Solos / Duos
• Dancers will be separated into heats.
• Dancers will dance on the floor at the same time as the other dancers in their heat.
• Recalls will be announced by age division & category, and continue until the final (this is
approx. 7 dancers for Solo and 5 dancers for Duo finals).
What are the Judges looking for?
• Musicality (Dancing in time with the music)
• Showing a variety of movement & Choreography
• Energy, Enthusiasm and Confidence
• Uniqueness & Interpretation

In addition to the above, for Duos the Judges will also look at:
• Synchronicity (Mirror Image)
• Connection (Choreography complimenting one another)
1v1 Battles
Styles are offered in the following age categories :
• Under 16 (15 years and under)
• Over 16 (16 years and over)

The following styles are currently offered at the event:
• Hip Hop
• Popping
• All Styles
• Breaking
For clarification on categories, please refer to the UDO rules or contact the office.
Email : scandinavia@theudogroup.com
All levels are welcome from Beginner to Advanced, with different age categories available.
Hotel Information
WakeUp Aarhus
M.P. Bruuns Gade 27,
8000 Aarhus DK
+45 44 80 00 00
• Rooms must be booked from 24.04.20 – 27.04.20
• Booked rooms can be cancelled Up to 12:00 am 6 days priar to arrival after this there is a fee of the first nights pay

• Breakfast is not included in the price but can be chosen when you book or at arrival
Direct login Danish:
https://www.wakeupcopenhagen.dk/arpbe/web/da/login/80969213
Direct login english:
https://www.wakeupcopenhagen.com/arpbe/web/en/login/80969213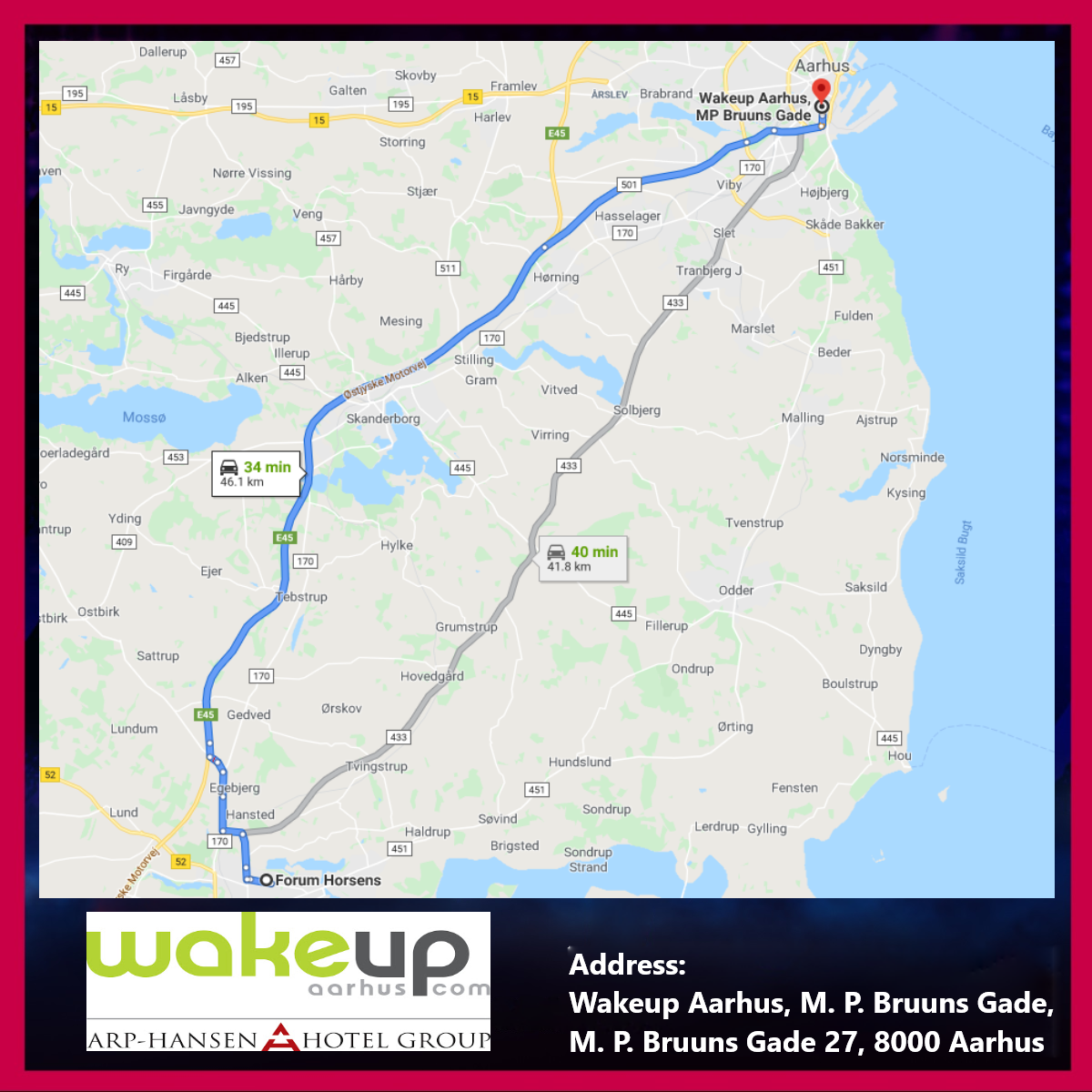 City Sleep-In Aarhus
Havnegade 20
8000 Aarhus DK
+45 86 19 20 55
• All attendees of UDO Scandinavia will recieve 10% off your order
• State that you are attending UDO Scandinavia, your contact details and your order information
• Please email : sleep-in@citysleep.dk in order to place your order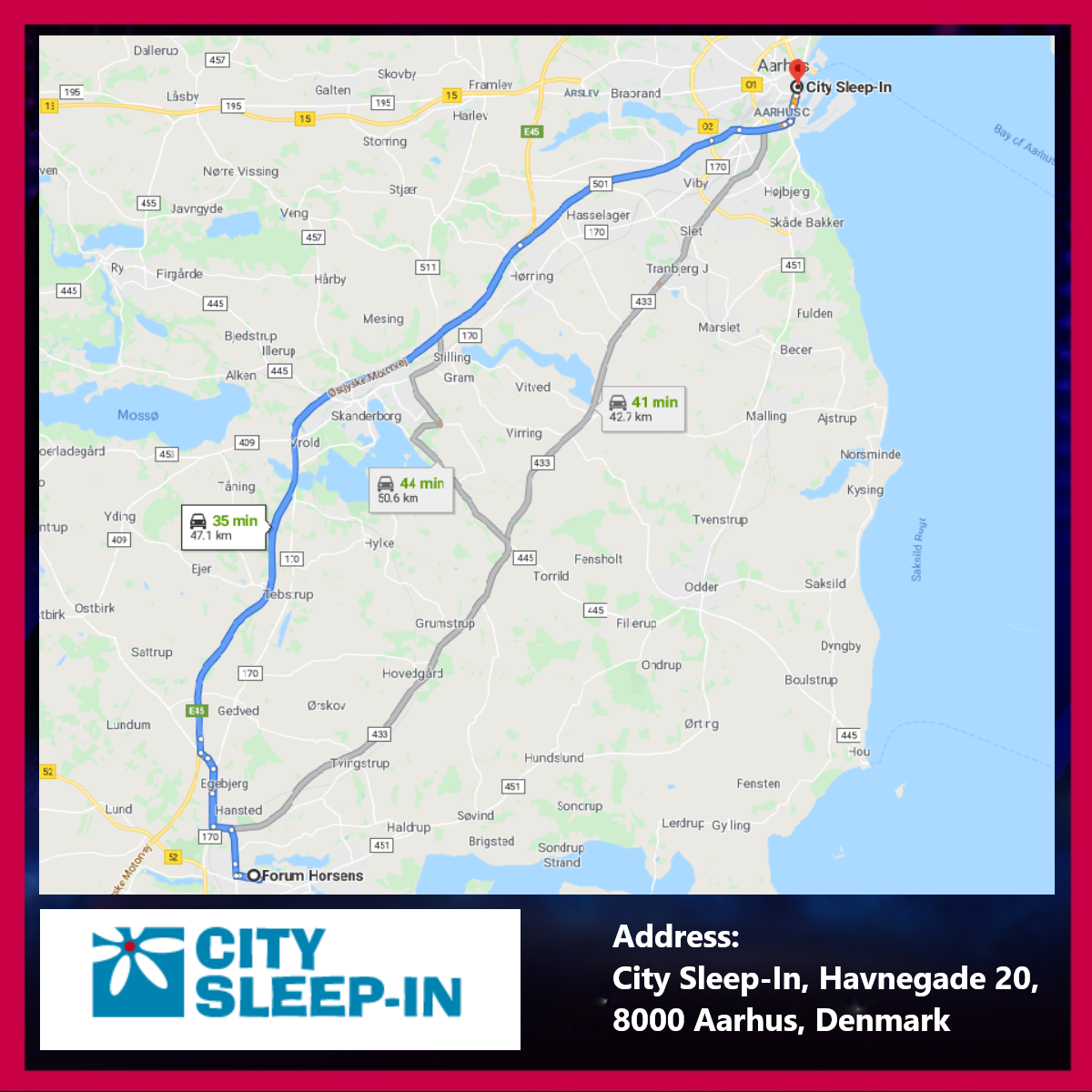 Tentative Schedule
We do not have a complete schedule as we are still receiving registrations, however we are going to try and run the event as follows:
Saturday - Solo, Solo Awards, Duo, Duo Awards, Workshops
Sunday - Team, Supercrews, Awards, Workshops
Starting on Saturday 25th around 8am/9am, finishing on Sunday 5pm/6pm
Please submit your video entry forms using the link below!
Aug
19
2021
Blackpool, GB
UDO WORLD STREET DANCE CHAMPIONSHIPS 2021
Sep
19
2021
GB, GB
UDO CENTRAL SCOTLAND STREET DANCE CHAMPIONSHIPS 2021