Press Releases
Please find our collection of press releases below in chronological order.
Global Hip Hop Dance Organization Chooses Florida To Host Inaugral North American Championships
ORLANDO, FL (March 27, 2018): Global Hip Hop dance company the United Dance Organisation (UDO) are pleased to announce they have chosen Florida to launch their inaugural North American Hip Hop Championships. The Championships which are taking place on December 1-2, 2018 at the Orange County Convention Center (OCCC) in Orlando, Florida will see Hip Hop dancers and dance crews from across North America descending on the sunshine state to compete in the exciting Championship event, with the chance of qualifying for the UDO World Championships 2019 held in Europe.

The championship, held in partnership with Visit Orlando and hosted at the Orange County Convention Center (OCCC) will showcase an incredible, jam packed event, giving dancers and crews a creative platform to showcase their talents and skills, as well as competing for the chance to win trophies, prestigious Championship titles and over $10,000 in prizes. Throughout the weekend event, dancers will pop and lock their way to glory in the highly-anticipated quads and crew categories, whilst also having the opportunity to attend inspiring masterclasses from a phenomenal faculty line up.

Most importantly, this will be North America's only chance to qualify for the UDO's acclaimed World Championships, held in Europe in August 2019, which brings together over 10,000 people over an incredible 4-day event.

UDO is one of the largest Hip Hop dance organizations in the World with over 80,000 members and partners across 30 countries. Based in the UK, the UDO hold competitions across Asia Pacific, including Australia, New Zealand and Japan, as well as major events and championships throughout Europe and the UK.
Simon Dibley, CEO & Founder of UDO: "We're incredibly excited to be launching the inaugural UDO Hip Hop Dance Championships in North America. We believe Florida is the perfect destination to bring our championships too. The exceptional facilities and hospitality provided by the OCCC and the area of Orlando will contribute to the dancers' overall experience, both throughout the duration of the Championships and for those dancers looking to extend their vacation in the sunshine state. We look forward to giving dancers a platform on the East Coast to showcase their outstanding talent.'
For more information on the Championships and the sponsorship opportunities available, please visit www.udonorthamerica.com or contact Jo Threadgold jo@theudogroup.com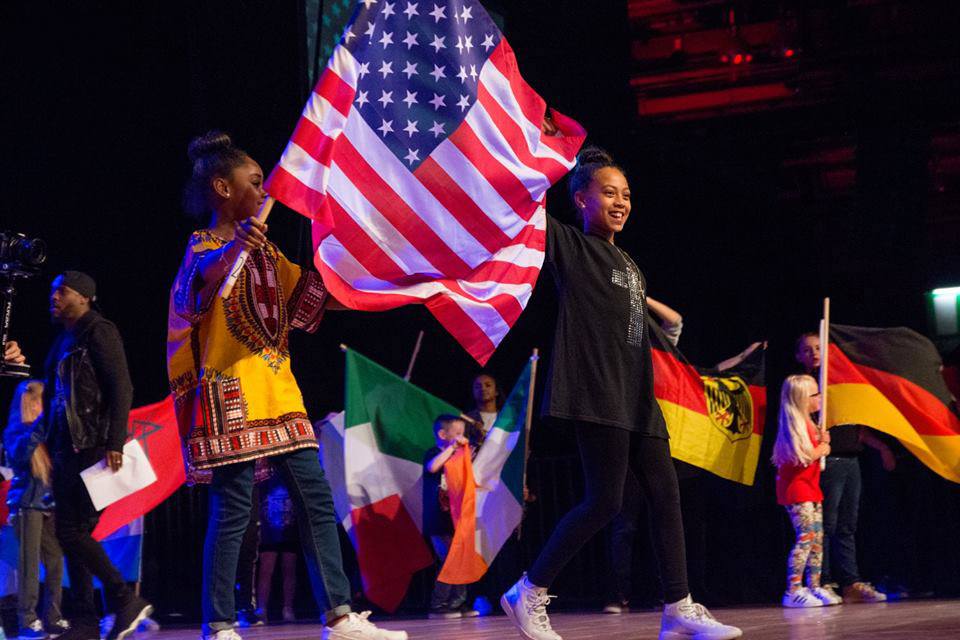 'Road To Worlds' Fundraising Campaign Raises £8,000 For Teenage Cancer Trust And Street Dance Charity UDOIT!
CARDIFF, UK (20th February 2018): Street dance charity UDOIT! Dance Foundation have raised £8,000 in a year-long fundraising campaign, 'Road to Worlds 2017', and are donating half to their Charity of the Year partner the Teenage Cancer Trust, to support its vital work providing specialist cancer care and support for young people.
'Road to Worlds' was an endurance cycling initiative devised by UDOIT! and run in collaboration with its founding company, street dance event organiser the United Dance Organisation (UDO). The fun challenge was supported by members of staff from both UDOIT! and UDO, as well as volunteers, dancers, spectators and judging staff from UDO's street dance competitions throughout 2017. A grueling 11,000 miles was cycled in total by everyone who took part on static bikes that were donated by David Lloyd fitness.
UDO and UDOIT! members, volunteers and staff also raised money in other ways - taking part in bingo events, raffles, and a staff dance-off at the UDO British Street Dance Championships choreographed by dance troupe Flawless, finalists from Britain's Got Talent in 2009.
The target 11,000 mile distance is in honour of the furthest distance that a winning street dance team travelled in 2017 - from New Zealand to the UDO World Street Dance Championships currently held in Glasgow.
Debbie Jones, Regional Fundraising Manager at Teenage Cancer Trust, commented: "We were delighted to hear that we'd been chosen by UDOIT! Dance Foundation as their partner Charity of the Year. The amount everyone has helped to raise could help us fund one of our specialist nurses for more than 130 hours. That's incredible! Thank you everyone, and we look forward to working with UDOIT! in 2018."
Daran Bennett, CEO of UDOIT!: "As a charity, UDOIT! works to ensure that dance is inclusive to everyone and focuses on creating opportunities for young people by providing development programmes that encourages participation in street dance. We are pleased that the members, volunteers and staff from both UDOIT! and UDO joined forces with our community to embrace the fundraising activities of the 'Road To Worlds' campaign and help us support the fantastic work of our partner charity, Teenage Cancer Trust. We look forward to Road to Worlds 2018!"
'Roads to Worlds 2018' will be launched by UDOIT! this March at the UDO British Championships 2018, starting another exciting year-long fundraising campaign in support its own activities and those of Teenage Cancer Trust. To find out more about the campaign and how you can donate, please visit www.udoitdance.com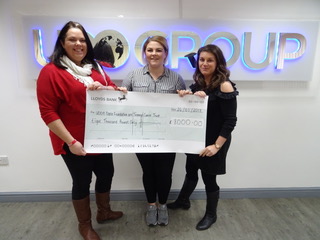 Debbie Jones, Natalie Davies and Jo Threadgold. The Teenage Cancer Trust and UDOIT! celebrate the total amount raised for both charities.
Cherry Sports Partner With Leading Global Hip Hop Dance Organisation To Bring World Class Competitions And Championships To Asia
BEIJING, CHINA (January 12 2017): Cherry Sports and the United Dance Organization (UDO) are pleased to announce their Partnership to launch the first Asia Pacific Hip Hop Dance Championships, taking place in November 2018 in China.
The Asia Pacific Hip Hop Dance Championships will give dancers and teams of all ages an incredible opportunity to showcase their talents and skills, and compete for the chance to win trophies, medals, prizes and prestigious Championship titles. Hip Hop dancers and dance teams from across Asia and Australasia are invited to showcase their exciting routines, including various styles such as Hip Hop, Breakdance, Popping and Locking, to a panel of celebrity judges consisting of leading industry choreographers and well-known professional dancers.
The event promises to be a show-stopper, with a wide range of energetic competitions across different performance categories, including solo dancers, duos and teams, coupled with dynamic performances and inspiring masterclasses. Most importantly, the highest positioned winners of the different categories will then qualify for UDO's acclaimed World Championships, held in the UK in August 2019, which brings together over 10,000 people over an incredible 4-day event.
Cherry Sports is a leading international sports IP operator in Asia, that introduces, designs and operates high quality participating competitions including Winter X-Games and World Dance Sports Games.
Gong Hua, CEO of Cherry Sports: "I'm delighted that UDO has approached Cherry Sports to bring its renowned dance competitions to China, and we are incredibly proud to be working with UDO to host the first ever UDO Hip Hop Dance Championships in our country. Dancers from China and across the Asia Pacific region now have an amazing opportunity to perform to a global audience. We know that UDO and the world will be excited with the talent that the Asia Pacific region has to offer."
UDO is one of the largest Hip Hop dance organizations in the World with over 80,000 members and partners across 30 countries. UDO hold competitions across Asia Pacific, including Australia, New Zealand and Japan, as well as major events and championships throughout Europe and in America. This will be the inaugural event held in China.
Simon Dibley, CEO & Founder of UDO: "Cherry Sports has an unparalleled expertise and skill in delivering the highest quality competitive events that is synonymous with our own philosophy – to create incredible, rewarding, and fulfilling experiences for dancers and spectators alike. This common goal makes the Partnership between our two companies very special, and we are looking forward to launching this world-class event."
//END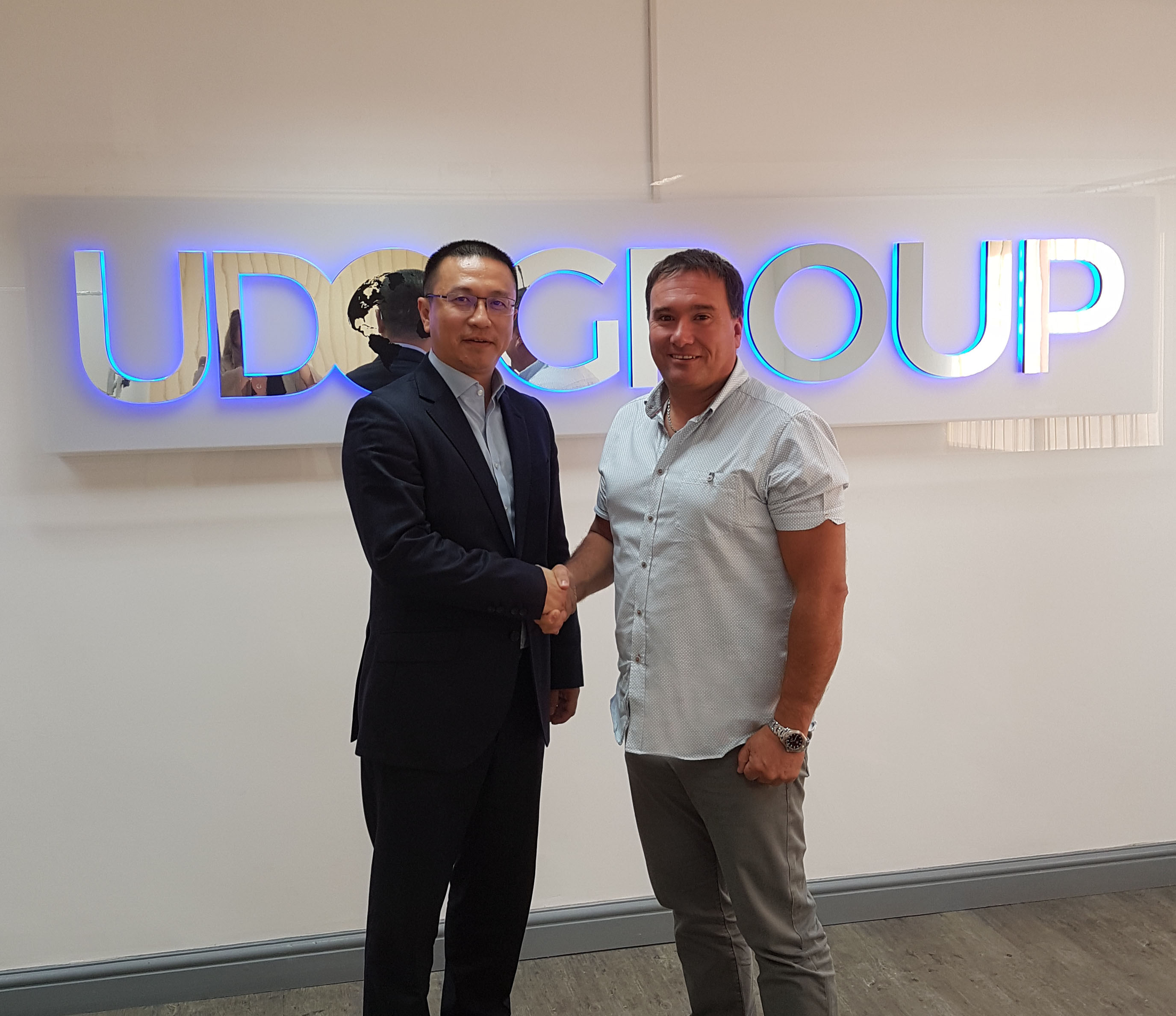 Harnessing The Power Of Streetdance To Combat Crime
CARDIFF, UK (October, 2017): The UDOIT! Dance Foundation has used StreetDance to reduce youth offending and boost physical activity since 2014. They have now reached a critical phase in their growth – and have called on the Alliance of Sport's help.
UDOIT! – a registered charity founded by the world-famous UDO Street Dance organisation – uses dance as a diversionary and engagement tool, helping young people back into education, helping to reduce offending and re-offending rates, reduce truancy and keep young people mentally and physically healthy.
The Foundation uses partners around the UK to help them identify areas of need. They then hook up with local StreetDance practitioners and potential young leaders in the area, training, mentoring and supporting them in building the vibrancy, effectiveness and sustainability of each project.
Stoke is a particular hive of activity (thanks to a partnership with Stoke City Football Foundation) with other hubs in Wales, Scotland, Manchester, Sheffield and Portsmouth. Driven by funding from Sport England and Sport Wales, their network of projects is expanding ever more rapidly.
But with this funding comes a requirement familiar to any organisation in the Sport for Development sector – proving their impact. As Chief Executive of UDOIT! Daran Bennett explains: "We know how powerful StreetDance is, but now it's a case of fully understanding what that effect is. How do we really measure and prove the success of what we do?
"What should we be embedding as we grow, so that we can measure the impact of what we do and contribute some good evidence to the Alliance's database? And what other projects and programmes are out there where we think StreetDance can have an impact?"
Many Sport for Development organisations doing great work are in a similar position. Monitoring and evaluation is a key area where the National Alliance of Sport for the Desistance of Crime can provide support.
This is exactly why we developed the sector–wide Theory of Change," says NASDC Chair and Co-Founder James Mapstone. "We hope it helps many organisations that have a similar need to UDOIT!, helping them better evidence the impact of their work on the desistance from crime.
"It's for this reason we also launched our Positive Action Group on Research, Quality and Evidence. By supporting the sector to properly record their impact, we can generate the evidence needed to inform policy and practice."
James adds: "We are proud to have the UDOIT! Dance Foundation in our network and will be helping them to raise awareness and connect with dance projects and professionals with similar aims and interests."
UDOIT! in Action
One StreetDance project supported by the UDOIT! Foundation takes place at Rossie Young People's Trust, a secure school for troubled young people in Montrose, Scotland. Delivered by a local organisation, Showcase The Street, the project works with girls aged 12-16.
"They're what you may call the 'hardest of the hardcore,'" says Showcase The Street founder Fergus Storrier, a former policeman and youth justice co-ordinator.
"It's about building relationships, earning the girls' trust and giving them confidence," he explains. "Many of them have mental health issues and have experienced sexual abuse. Their disrupted backgrounds mean their behavioural patterns can change very quickly, so the activity must be fluid, not structured.
"Ultimately, it's about getting them to engage in something positive and normal, which they may never have had before. It's about getting to know them, listening and getting them to open up to you. The dance is actually the ancilliary bit; it operates as a vehicle for achieving all those outcomes."
With the Alliance's help, the UDOIT! Dance Foundation is now seeking to build a robust evidence base that proves those outcomes – which will attract more funding and ultimately help them broaden and deepen the impact of StreetDance across the UK.
//END
UK Street Dance Crew Place Top at UDO European and World Street Dance Championships
CARDIFF, UK (April 4 2017): Formed in the autumn of 2015, Entourage, a small street dance crew exceeded all expectations after being crowned European and World street dance champions, less than a year after forming.
After just 2 months, the crew began competing at United Dance Organisation (UDO) competitions and were placed top in their category which qualified them to compete at UDO European and World Championships in the under 14 novice category.
Sarah Gibbons, owner of Street Dance Telford said, I have been bringing my crews to United Dance Organisation competitions since 2011, there is always such a positive vibe at all UDO comps, from qualifiers right through to the World Championships."
Crew member Katie Jo Lewis (13) added, "I love UDO competitions they are full of energy and positivity with a vast age and ability range that gives everyone a chance, always a great atmosphere...AMAZING!!"
Founded in 2002 and based in Cardiff, Wales, United Dance Organisation is now the largest street dance organisation in the world with over 80,000 members across 30 countries including Africa, Australia, Dubai, Germany, Japan and the Netherlands.

UDO hosts 16 regional events annually in the UK, while international UDO license holders play host to events and qualifiers in their countries.

UDO also hosts Six Nations, British Championships, European Championships and the highly anticipated World Championships which sees thousands of dancers across the globe coming together to compete.
Simon Dibley, UDO CEO said, "It's fantastic to see the continued support and loyalty we see from all our members. As a company it is important to us that we strive to achieve our vision, to provide dancers of all ages, backgrounds, abilities and disabilities, a platform to positively display their creativity and love for street dance."
Entourage will return to Germany this May to defend their title at UDO Europeans 2017. You can see them perform their winning routine this Wednesday at 8.00pm on ITV's Little Big Shots.
//END