UDO LEEK 2020
Rodenburghal, NL
February 29th 2020
EVENT DETAILS
This is a Qualifier for UDO Dutch Championships, Belgian Championships 2019-2020.
Everyone is allowed to participate! All different ages & levels are welcome from Beginner to Advanced
Categories:
Solo
Duo
Teams
Solo Battle
Extra:
First Timers
Quads
Parents teams
Schedule: All categories on 1 day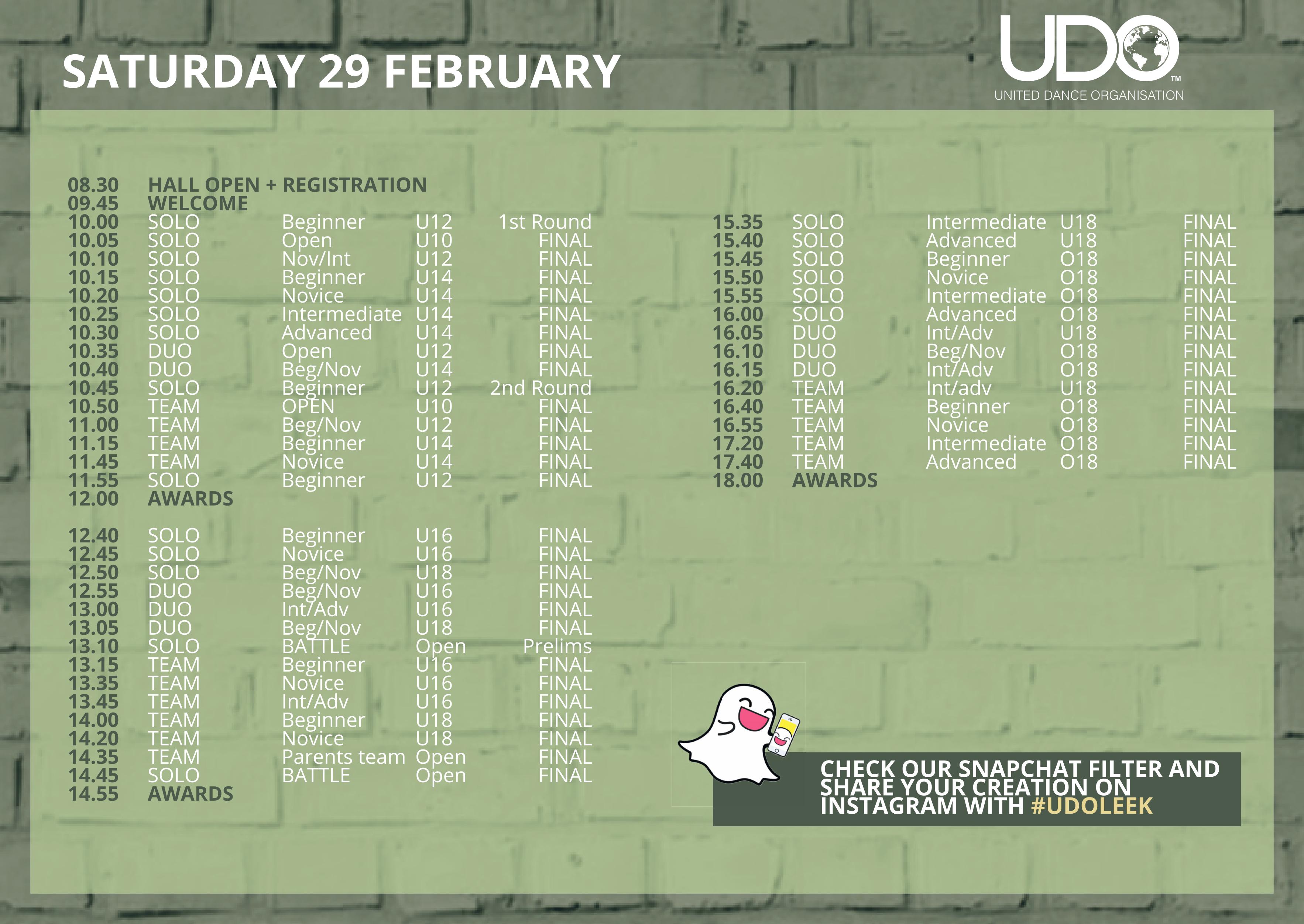 **Registration no later than 1.5 hours before your own category starts
Music:
*Team music must be entered onto the website when registering your team
*Please bring a USB to the event as back up.
Tickets:
€ 11,00 e-ticket up to WEDNESDAY 11 DAYS BEFORE the competition 23.59hr
€ 13,00 e-ticket up to WEDNESDAY BEFORE the competition 23.59hr
€ 15,00 e-ticket from THURSDAY BEFORE the competition 21hr or AT THE DOOR
**spectators up to and including 4 years free entrance