GEARING UP FOR THE UDO WORLD CHAMPIONSHIPS
The UDO World Championships 2018 are only 5 months away and the excitement is building already.
We had a photoshoot at last weekend's UDO British Open Street Dance Championships, and managed to snap head judges, Lizzie Gough and Clara Bajado, proudly sporting our new Worlds gear. Looking good ladies!
This eye-catching new range is now on sale at our UDO store. Snap one up for yourself and let everyone know you're going to be performing on the greatest World street dance stage!
WEAR & SHARE!
Do you already sport UDO championship merchandise?
Can you strike a better UDO pose than these lovely ladies?
Post a photo of yourself on our offical UDO UK Facebook page busting a move in your UDO t-shirt or hoodie, and the best will win one of these awesome new World Championships 2018 Ts!
And don't forget to Like, Follow, and Tag a friend!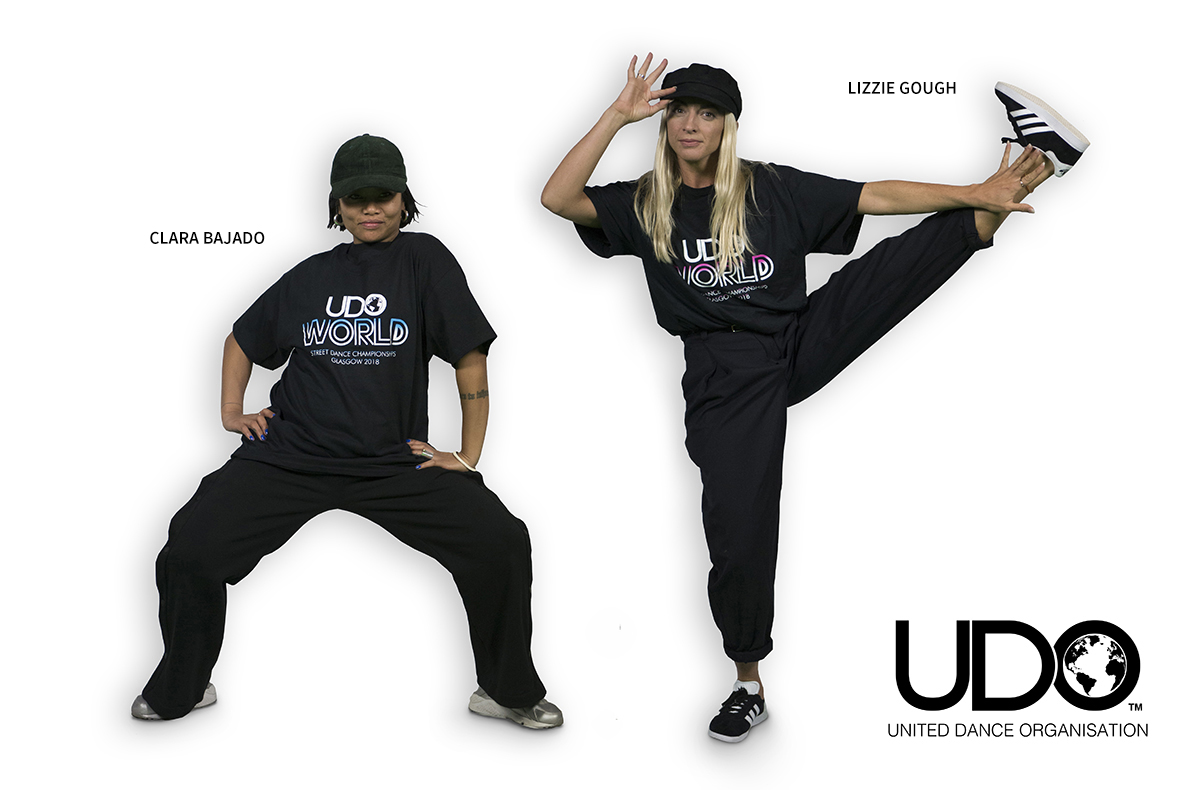 #UNITEDWEDANCE
#UDOmerchandise #UDOWorlds #UDOstreetdance
#lizziegough #clarabajado #UDOjudges
Photo credit: Nicholas Marvel (@rennstudios)
---
BACK TO BLOG