UDO SLAGHAREN 2019
Attractiepark Slagharen, NL
June 15th 2019
EVENT DETAILS
Crew competition & Fun in the Park
This is a Qualifier for World Championships 2019.

All levels are welcome from Beginner to Advanced; with different age and ability categories available.
Categories:
Teams
Schedule (final version)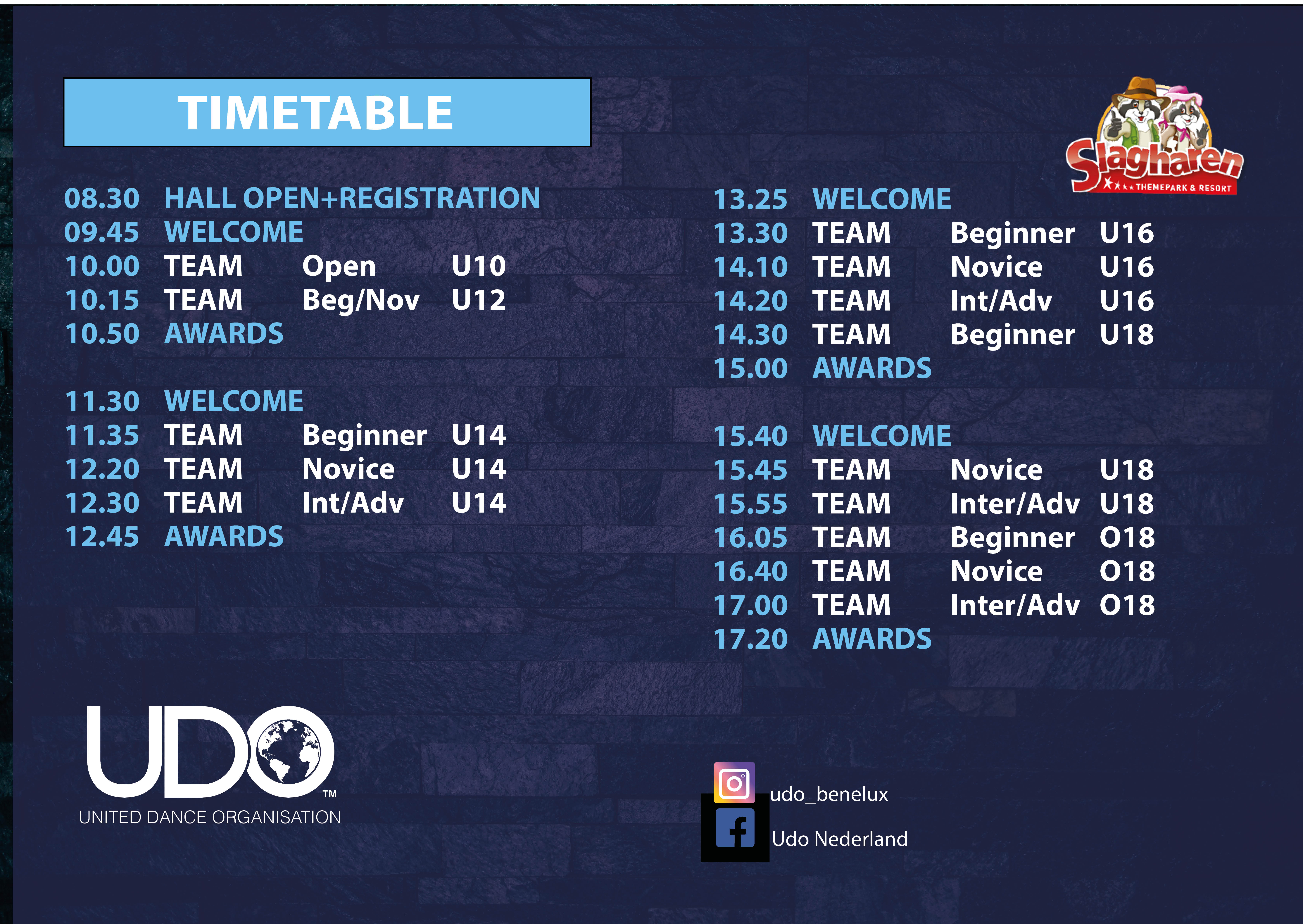 *Team music must be entered onto the website when registering your team
*Please bring a CD or USB to the event as back up.
Tickets:
€ 13,50 online e-ticket (amusement park included)
Jul
12
2020
Stoke-on-Trent, GB
UDO 2.0 CHAMPIONSHIPS WEST MIDLANDS 2020
Aug
20
2020
Blackpool, GB
UDO WORLD STREET DANCE CHAMPIONSHIPS 2020