UDO WORLD STREET DANCE CHAMPIONSHIPS 2018
GLASGOW, GB
August 23rd 2018 - August 26th 2018
ON LINE TICKET SALES HAVE NOW CLOSED
ALL TICKETS WILL BE AVAILABLE TO BUY ON ARRIVAL AT THE VENUE
https://book.accom.gla.ac.uk/KxBnBLive/Default.aspx VENUE: SECC, Exhibition Way, Glasgow, G3 8YW, United Kingdom
DATE: Thursday, 23rd August 2018–Sunday, 26th August 2018
Do you dream of being known as the best street dance and hip hop dancer in the World?
Thousands of dancers from across the globe come together to compete for World Champion titles in front of the world's best Street Dance and Hip Hop dance celebrity judges. The UDO World Street Dance Championships is the height of the annual Street Dance and Hip Hop dance competition calendar. This vibrant 4-day event is THE most prestigious dance competition of them all.
Supported by your family and friends, you have the chance to showcase your amazing skills and win trophies, prizes, prize money, and ultimately be crowned a World Champion.
Qualifying events run throughout the year in the UK, Europe, North America, Australia, Asia-Pacific.
Worlds X111 will be held at the SECC Glasgow for the Sixth consecutive year. Compete against the best crews in the world for amazing prizes and cash!
Do you have what it takes to take home a UDO World Champion title for your Country, and gain free entry to the UDO World Championships 2019*?
PLEASE NOTE ALL TEAMS ARE TO BE CHECKED AND VERIFIED. PLEASE WAIT FOR FULL TEAM RUNNING ORDER TO BE RELEASED.
(TEAMS WILL ONY SHOW ON LIST IF REGISTERED BEFORE 12PM ON TUESDAY 14TH AUGUST)
*Advanced sections only
Accommodation & Travel Information
Here's some useful information on getting to, and staying in Glasgow.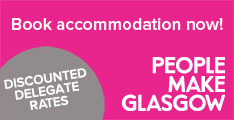 Attendee Golden Pass Offers:
We're delighted to offer our attendees the following exclusive discounts to utilise at restaurants in Glasgow during their stay for the UDO World Championships.
Not competing?
We are pleased to offer Workshop Weekend Passes for the 2018 UDO World Championships. Catch all the action from the 4 day championships and take over 20 inspiring workshops - from popping, locking, waacking fusion, hip hop, choreo styles and more with our renowned UDO faculty, for just £85.
You can now also purchase a Sunday day spectator and workshop pass for £46
See you all in Glasgow!

Oct
08
2023
Peterlee, GB
UDO NORTH EAST STREET DANCE CHAMPIONSHIPS 2023
Oct
15
2023
West Sussex, GB
UDO SOUTH COAST 2.0 STREET DANCE CHAMPIONSHIPS 2023