UDO BE

NE

LUX
Street dance competitions in

Be

lgium, The

Ne

therlands &

Lux

embourg
UDO CORONA NEWS UPDATES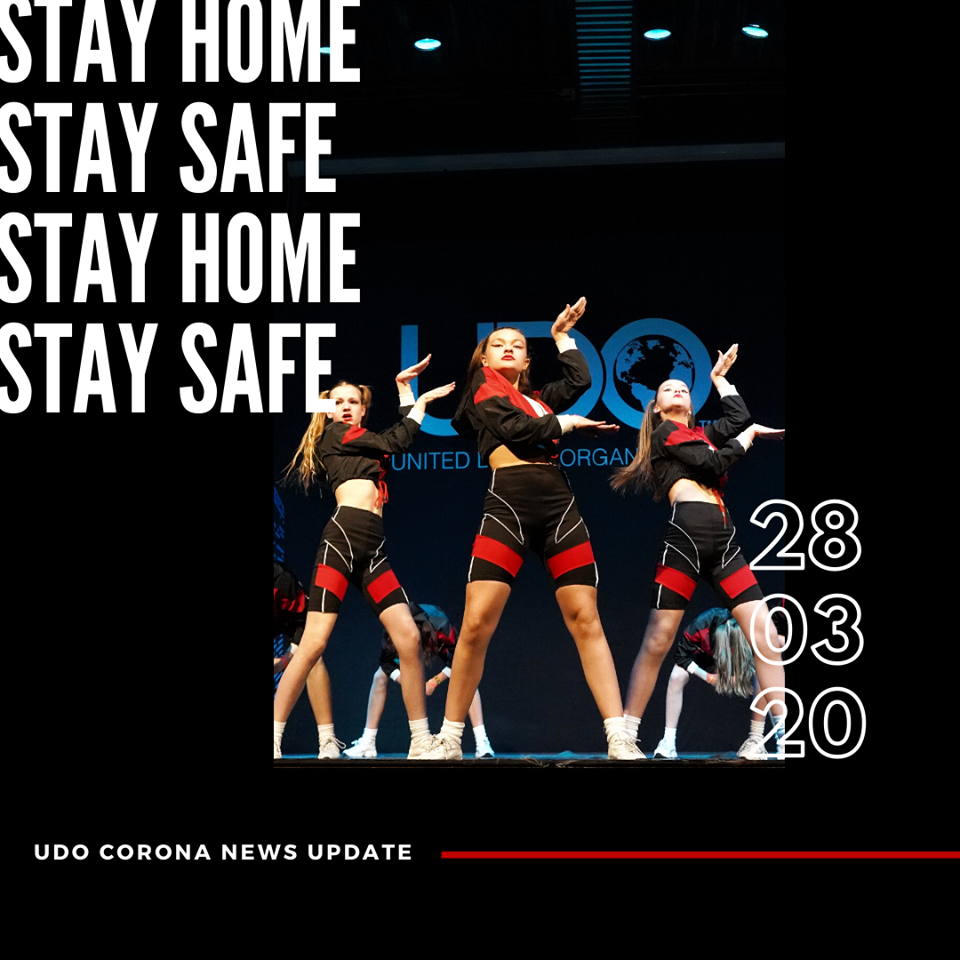 30-04-2020
Hello UDO Family,
We have a news update for you!
First of all, we hope that every one of you is still in good health.
After the press conference it is clear that the competitions UDO Belgian Championship, UDO Slagharen and UDO Bobbejaanland cannot take place due to the corona virus.
Click the link to read the full newsletter
28-03-2020
First of all, we hope that everyone of you is still in good health.
About a month ago, we were told that the coronavirus was also spreading in Europe. What was then ridiculously dismissed as a "flu" turned a serious matter a few weeks later, resulting in the ban on events. After that it still did not get through to all people and the government had to introduce even stricter rules. This resulted in the Netherlands being banned from organizing
events / gatherings until 1 June.
In Belgium, the government also switched quickly and implemented strict measures just 2 days before the game in Oudenaarde. At the moment, there is still a ban on organizing events / meetings until April 19, but we unfortunately expect that they will also be extended.
We have prepared a letter with the most frequently asked questions that we receive as an organization. We hope to inform you all about the current situation.
Click on the link here to see our frequently askes questions newsletter

UDO REGIONAL COMPETITIONS
ALL YEAR | BENELUX

B2S BATTLE
ALL YEAR | BENELUX

UDO BELGIAN CHAMPIONSHIPS
MAY 09–10, 2020| ANTWERPEN, BE

UDO DUTCH CHAMPIONSHIPS
APRIL25–26, 2020| DRUTEN, NL

UDO MASTERS NL
SUMMER , 2020| SLAGHAREN, NL

UDO MASTERS BE



SUMMER, 2020|LICHTAART, BE
Join UDO for
FREE!
As a UDO Member you'll be able to register to compete at our exciting street dance competitions.
AND.........
you'll receive the latest NEWS!!!
NEWS & PRESS
Read all the latest stories from around the UDO community.
See if you, your dance school or crew have made it into the media or on TV by checking out our press gallery.
From the media? Find all our official Press Releases.
Not based in the UK?
We have affiliate partners and other championship events all around the globe including UDO Netherlands, UDO Denmark, UDO Japan, UDO Thailand, UDO Australia, UDO Dubai, UDO East Africa...