UDO HEIST OP DEN BERG 2019
Cultuurcentrum Zwaneberg, BE
November 11th 2019
EVENT DETAILS
This is a Qualifier for UDO Dutch Championships, Belgian Championships 2019-2020.
Everyone is allowed to participate! All different ages & levels are welcome from Beginner to Advanced
Categories:
Solo
Duo
Teams
Solo Battle
Extra:
First Timers
Showcase Duo
Quads
Parents teams
Schedule: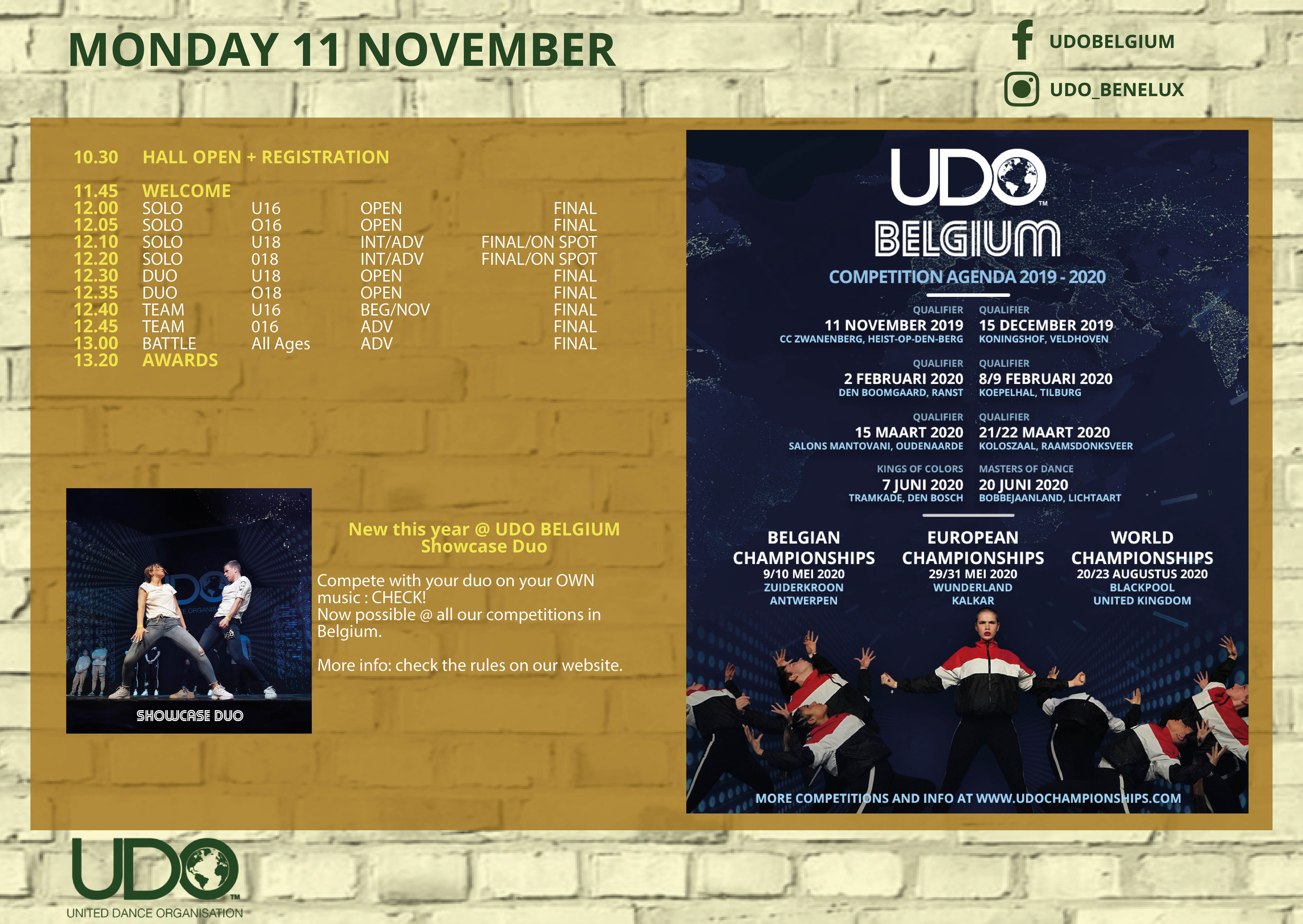 Music:
*Team music must be entered onto the website when registering your team
*Please bring a CD or USB to the event as back up.
Tickets:
€ 10,00 e-ticket up to WEDNESDAY 11 DAYS BEFORE the competition 23.59hr (for spectators, coaches, dancers except for showcase duo*)
€ 12,50 e-ticket from THURSDAY BEFORE the competition 21hr or AT THE DOOR
*Showcase Duo ticket € 10,00 p.p. until Friday before event 21 hrs (Both Showcase Duo Dancers purchase a showcase ticket)